Live Feed
Our Nutrition Services Department still needs your input on meal service.
Please fill out the brief survey here: https://bit.ly/3ko9WRk
Hesperia Unified
6 days ago
Any new students wishing to enroll at Topaz Preparatory Academy may call the school at (760) 244-4622 and/or email registration staff at TopazRegistration@hesperiausd.org
Hesperia Unified
5 months ago
Postponed event for Topaz. Our Mother & Daughter Paint Night will be postponed until further notice.
Topaz Preparatory Academy
6 months ago
Due to rain in the forecast the Hesperian Ninja Warrior Finals will be rescheduled to FRIDAY, APRIL 3 2020. Elementary will start at 8:00 AM, middle school at 10:15 AM, and high schools at 11:15 AM.
Hesperia Unified
7 months ago
Hello HUSD parents and students. Here is the student calendar for the 2020-2021 school year (next school year). If you would like a hard copy of the calendar or have any other questions please contact the front office at your school.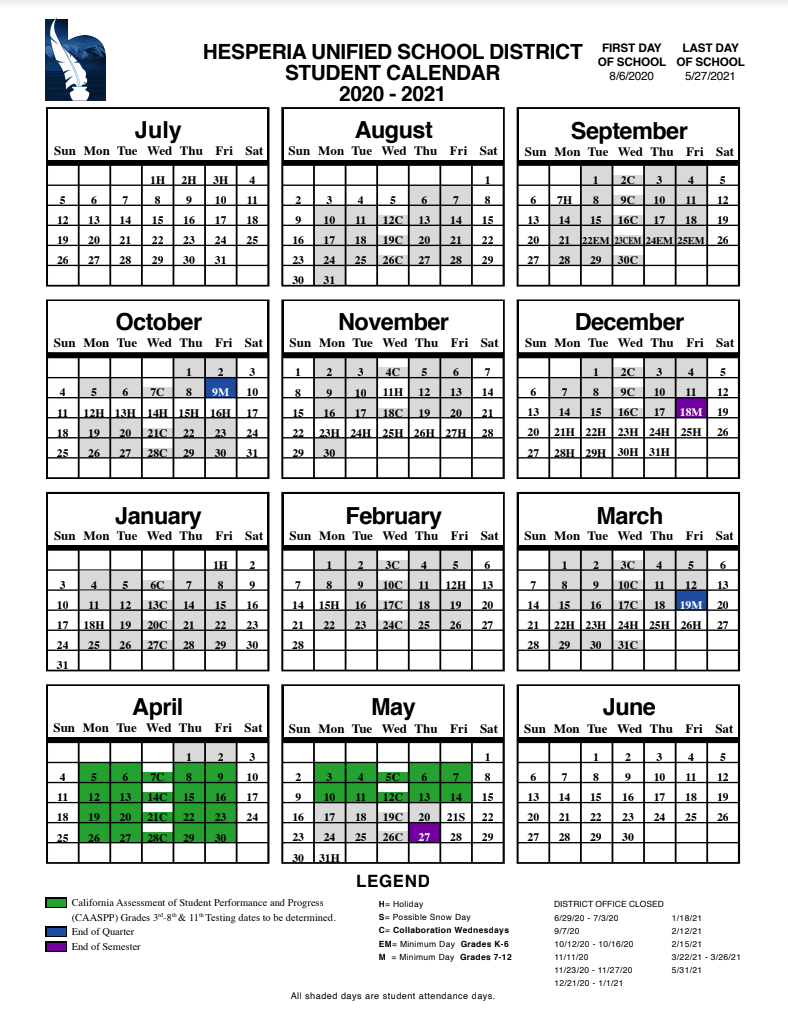 Hesperia Unified
7 months ago
View All Posts »
Leader in Me
VEXRobotics Program
Destination
Imagination
Leadership Through Service