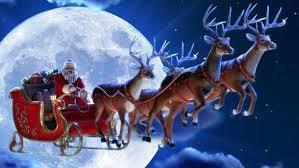 Santa's Jolly Ride
Topaz
Monday, December 09, 2019
Annual Jolly Ride is Friday, December 13th.
---
Bring the family out and have some free hot cocoa and candy canes. We will be watching a holiday movie and have a free coloring activity. PTC's Holiday gift shop will also be open for family shop night before and after Santa's arrival. So, come out and have some holiday fun while we wait for Santa.
Doors open at 3:00pm (Santa's estimated arrival 4:30pm)
---
Happy Holidays!